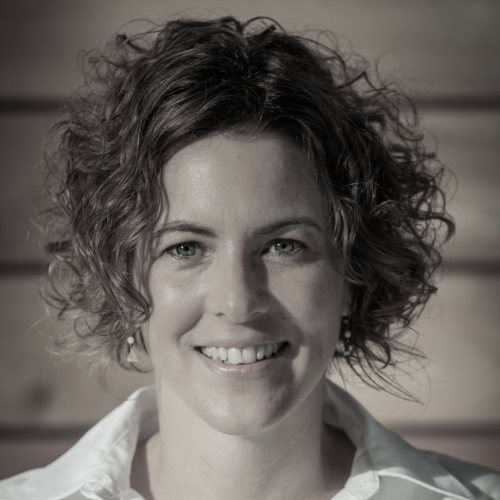 Tanja Niemann
Érudit (Montréal, Canada)
Tanja Niemann est directrice générale du Consortium Érudit. Impliquée au sein d'Érudit depuis plus de 15 ans, elle a été responsable des relations avec les éditeurs et du développement des collections, de projets de numérisation à grande échelle et de développements technologiques. Elle possède une vaste expérience de la gestion d'infrastructures de recherche en sciences humaines et sociales dans tous ses aspects. Elle codirige actuellement le projet pan-canadien Coalition Publica afin de développer une infrastructure nationale ouverte et non commerciale dédiée à la recherche, à la diffusion et à la publication savante numérique en sciences humaines et sociales.
Tanja Niemann is Executive Director of the Canadian Consortium Érudit. Involved with Érudit for more than 15 years, she has been responsible for publisher relations and collection development including large-scale digitization projects and technological development. She has extensive experience in managing research infrastructure in the humanities and social sciences. She is currently co-leading Coalition Publica, a pan-Canadian project developing a non-commercial, open source national infrastructure for digital scholarly publishing, dissemination, and research in the humanities and social sciences.
All OAI12 Sessions by Tanja Niemann
Diversity, inclusion and collaboration
September 9, 2021
Unir les forces pour accélérer le changement – Joining Forces to Accelerate Change
Coalition Publica est une initiative commune de deux projets basés au Canada, Érudit (erudit.org) et le Public Knowledge Project (PKP), qui collaborent pour développer et coordonner une infrastructure nationale ouverte et durable soutenant la diffusion de la recherche et l'édition scientifique numérique.
L'effort de collaboration vise l'atteinte d'objectifs communs : renforcer les capacités locales et l'expertise en édition dans le but de soutenir les revues en sciences humaines et sociales en anglais et en français. Grâce à un modèle financier basé sur des partenariats avec des bibliothèques, des agences gouvernementales, des universités et d'autres institutions connexes, Coalition Publica encourage une transition juste et durable vers le libre accès.
Les principes de diversité, d'équité et d'inclusion sont au cœur du mandat de Coalition Publica. Cependant, atteindre ces principes exige des efforts concertés et continus. Cette présentation propose une brève auto-évaluation afin de discuter de nos bons coups et de ce qui peut encore être amélioré en termes de principes EDI.
Coalition Publica is a joint partnership initiative of two key Canadian-based projects, Érudit (erudit.org) and the Public Knowledge Project (PKP), collaborating to develop and coordinate an open and sustainable national infrastructure supporting research dissemination and digital scholarly publishing.
The collaborative effort aims to achieve a purpose common to both entities: build local capacity and publishing expertise to support humanities and social sciences journals either in English or in French. Through a financial model based on partnerships with libraries, government agencies, universities, and other related institutions, Coalition Publica encourages a fair and sustainable transition to open access.
Diversity, equity and inclusion principles are at the heart of Coalition Publica's mandate. However, reaching those principles requires concerted and continuous efforts. This presentation will offer a short self-assessment to discuss what we do well and what can still be improved with regards to EDI principles.
Slides available here: https://zenodo.org/record/5497796