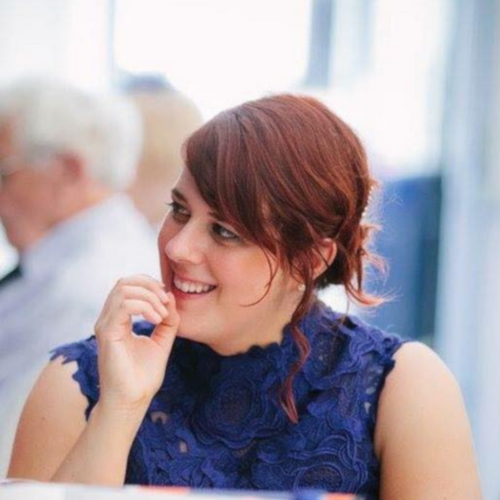 Lucy Barnes
COPIM, ScholarLed, Open Book Publishers (United Kingdom)
Lucy Barnes

is Editor and Outreach Coordinator at Open Book Publishers, a leading academic-led Open Access book publisher. She does outreach work for the COPIM (Community-led Open Publication Infrastructures for Monographs) project and for the ScholarLed consortium. She is currently developing the Open Access Books Network (oabooksnetwork.org) in collaboration with OAPEN, OPERAS and Sparc Europe, and she is on the Editorial Advisory Board for the OAPEN Open Access Books Toolkit. She is also (slowly but surely) completing a PhD on nineteenth-century theatrical adaptations of novels and poetry. You can find her on Twitter @alittleroad.
All OAI12 Sessions by Lucy Barnes
Scholarly Publishing
September 6, 2021
'Scaling Small': A strategy to support scholar-led, open access book publishing
Open access (OA) book publishing is undergoing a period of transition. While scholar-led presses have long been at the forefront of OA book publishing, developing innovative business models and publication workflows and advocating for a broader shift to OA, larger commercial and university presses are now beginning to take OA books seriously. Community-led approaches such as the ScholarLed consortium and the Radical Open Access Collective may be threatened by the emergent trend towards 'big deals' and 'transformative' agreements in the OA book world, through which institutions and authors are encouraged to support only the 'big players' with money or manuscripts, potentially leaving smaller and academic-led presses out in the cold (e.g. see https://group.springernature.com/gp/group/media/press-releases/new-open-access-book-partnership-with-uc-berkeley-library/18993926).
The 'scaling small' approach (see Adema & Moore, 2021, https://doi.org/10.16997/wpcc.918) offers one alternative to this monopolistic vision, focusing on collaboration between smaller, academic-led and non-profit entities to build systems and infrastructures that provide mutual support at multiple scales. This 'scaling small' philosophy is being put powerfully to work by the Community-led Open Publication Infrastructures for Monographs (COPIM) project, a major three-year international project bringing together libraries, scholar-led OA publishers, researchers, and infrastructure providers to build open, non-profit, community-governed infrastructures to expand the publication of OA books.
COPIM, which includes members of both ScholarLed and the Radical Open Access Collective, is developing platforms and partnerships to address key technological, structural, and organisational hurdles around the funding, production, dissemination, discovery, reuse, and archiving of OA books. The project thus aims to build the structures that can sustain a diverse, scholar-led, not-for-profit OA publishing ecosystem according to the principle of 'scaling small'. We are approaching the halfway point of our project and this paper will share insights into our progress so far, together with our plans for the next phase of our work, outlining how COPIM is putting 'scaling small' into action.
This includes:
1) a non-profit, community-governed platform to facilitate the exchange of information and funding between libraries, OA book publishers, researchers and the wider public; 2) Opening the Future, a business model enabling the transition of legacy publishers to a non-BPC (book processing charge) OA business model; 3) the study and development of appropriate and robust governance models for non-profit, community-owned infrastructures; 4) Thoth, an open-source OA book metadata creation and dissemination system and service; 5) a report, toolset and use cases exploring the field of experimental book publishing practices, including a review of open-source tools and platforms; 6) technical and legal solutions to effectively archive and preserve complex digital research publications.
This paper will lay out these developments and the philosophy of the project as a whole, giving attendees at OAI 2021 valuable insight into a major new initiative supporting scholar-led OA for books. As Adema and Moore (2021) argue (building on the work of Anna Tsing): 'scaling small' can 'be perceived "as a way to reconceptualize the world – and perhaps rebuild it"'.
See also: https://scholarled.org/ http://radicaloa.disruptivemedia.org.uk/ https://www.copim.ac.uk/ https://copim.pubpub.org/
Questions to a live Panel session with the speakers of today's session